responsive.details.renderer
responsive.details.renderer
rf1234
Posts: 2,708
Questions: 82
Answers: 392
I would like to apologize before I start: Normally I don't ask other people to write my code but this time I would be very grateful for a code example doing something similar. So please accept my apologies for asking.
I have a very large data table with very many columns. About one trillion of them never sees the sunlight and is always hidden in a child row. What I would like to have is some kind of heading to group the rows (which are actually table columns) inside the child row into categories. For illustration purposes I inserted those yellow lines in the screen shot below. That could be the place for a heading that could be right above a column name and then one or two line breaks or so. Or nicer ...
Those columns before or after a heading could be identified by class also on th or td level; both is easy to accomplish. I didn't find an example that I could follow but I know "responsive.details.renderer" is probably the correct path to follow.
Any suggestions or - even better - sample code? Many thanks in advance.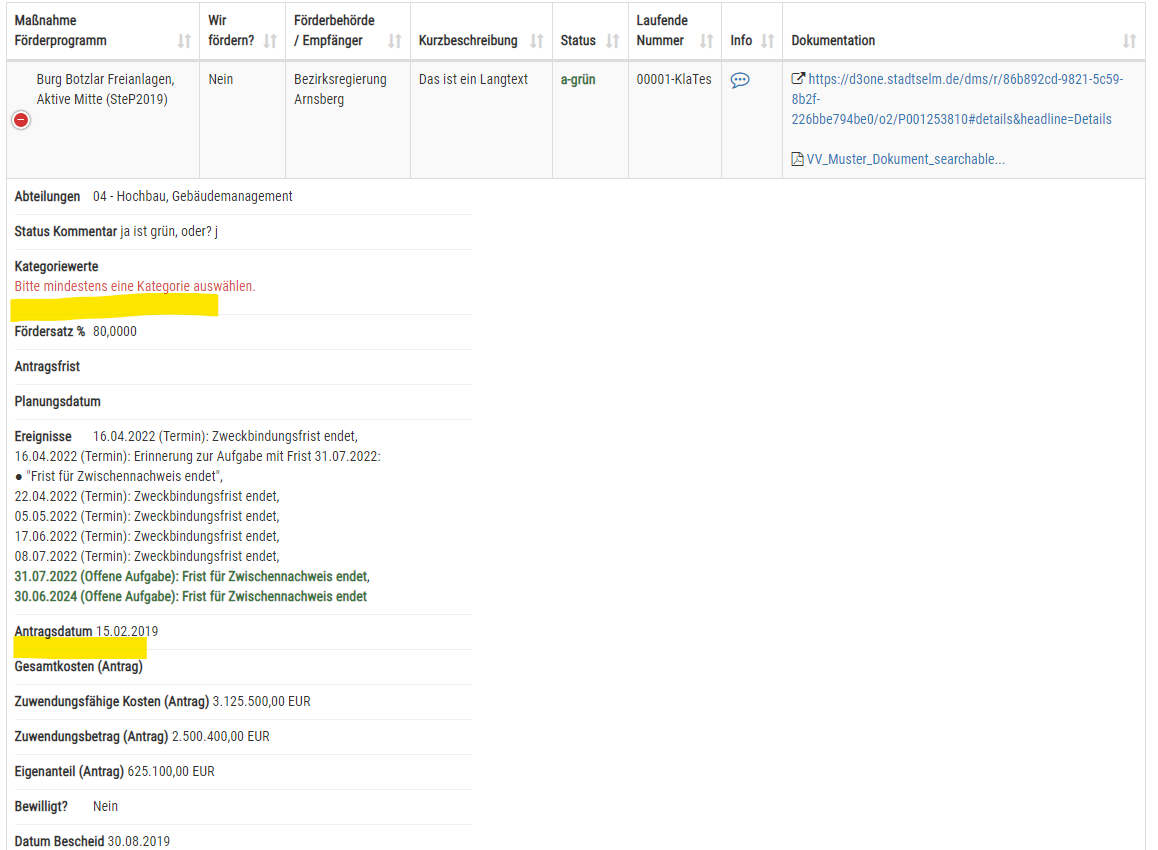 This question has accepted answers - jump to: