SearchBuilder Configuration with Buttons - Inputs Layout
SearchBuilder Configuration with Buttons - Inputs Layout
poeziafree
Posts: 35
Questions: 11
Answers: 0
Hello,
I am using the SearchBuilder Configuration with Buttons for Bootstrap 3.
However, the input fields don't seem to be horizontally aligned (see the screenshot below). Also, the custom button triggering the Searchbuilder which initially has the icon instead of the text Search Builder, removes the icon and writes Search Builder after clicking it.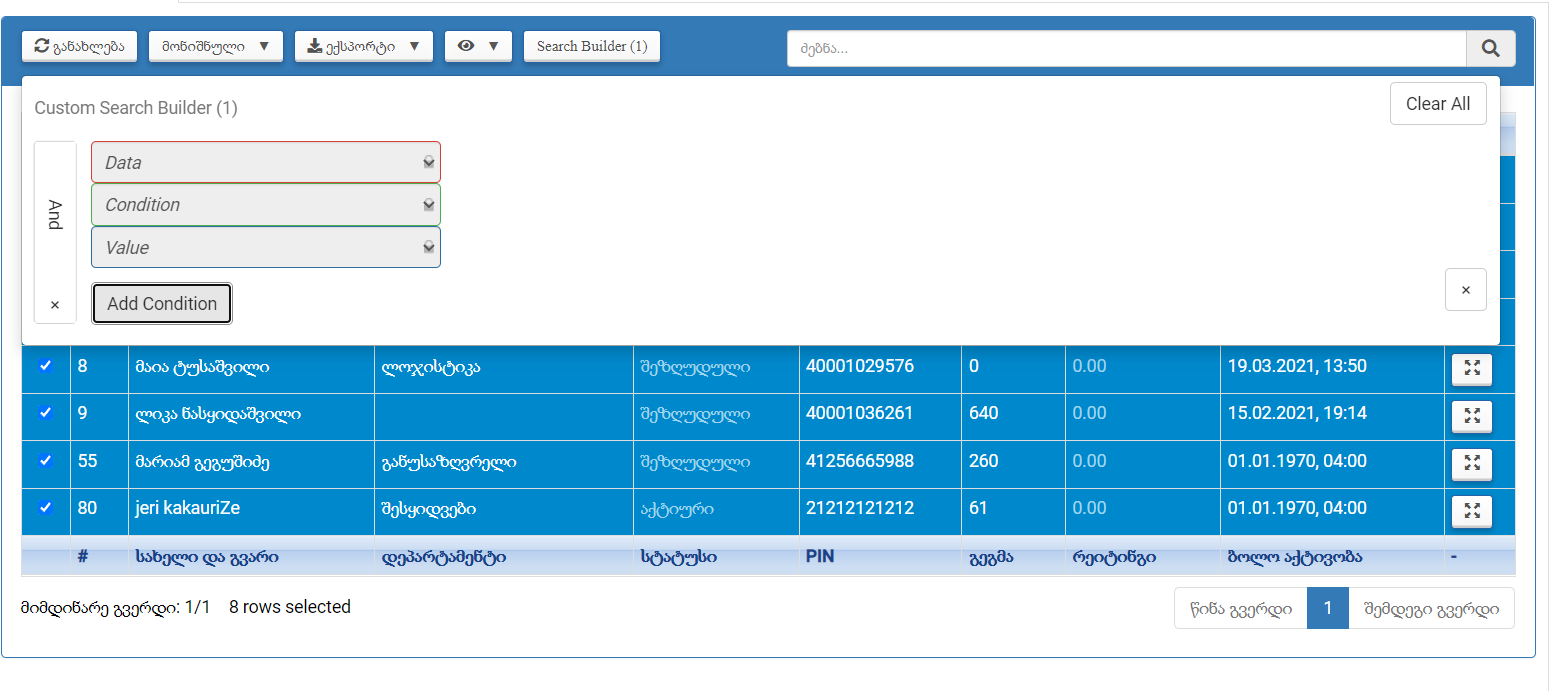 Any workaround?
I tried to edit the Searchbuilder js file and change the form-control with a custom class, but then I am getting a Maximum call stack size exceeded error.
Thanks