Issue w/ Bootstrap5 + fixedHeader + scrollY
Issue w/ Bootstrap5 + fixedHeader + scrollY
cesaros
Posts: 3
Questions: 1
Answers: 0
Link to test case: https://codepen.io/cesaros/pen/QWzvdpJ
Debugger code (debug.datatables.net): https://debug.datatables.net/idesov
Error messages shown:
Description of problem: I have a table that I want to be scrollable. I haven't had any problems scrolling horizontally, only vertically. I'm also using a fixedHeader offset to work with my page's navbar. Once I introduce scrollY to contain the table into a smaller window the header of the table is shown near the bottom of the page after I scroll past the table.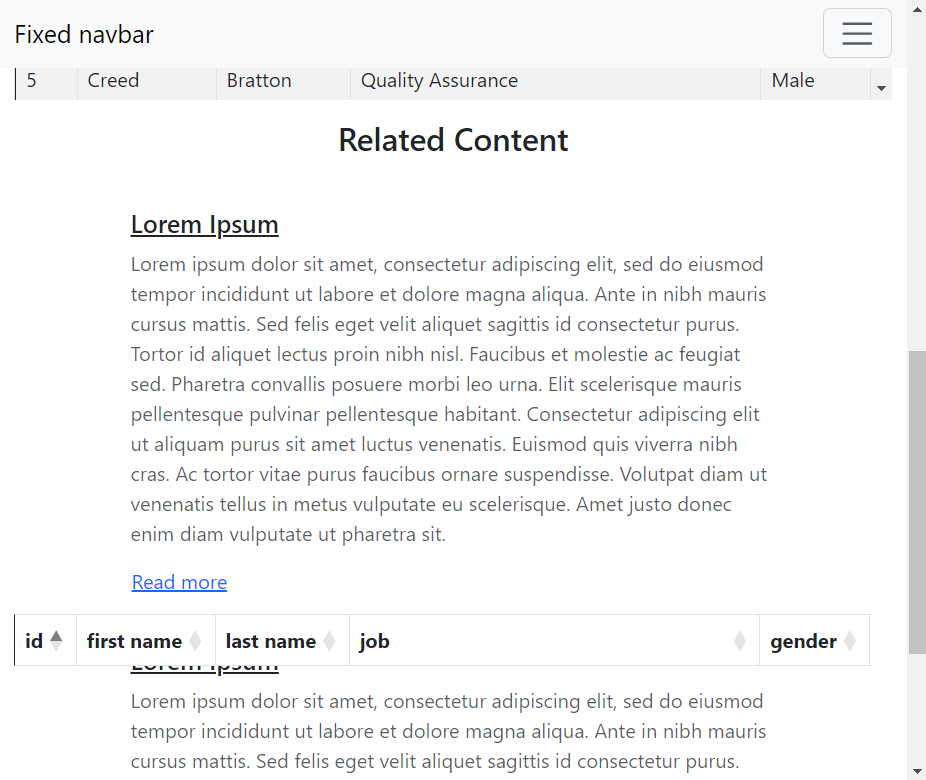 I have not been able to reproduce this problem using only datatables. Once I introduce the bootstrap styling I run into this issue so I think the conflict is there but can't say for certain. Hopefully I'm missing something simple that I've overlooked.
Any ideas?