Responsive: How to get rendered data in details child row?
Responsive: How to get rendered data in details child row?
kniel_edv
Posts: 9
Questions: 2
Answers: 0
We use a DataTable with almost 50 columns to show our products (eg https://kniel.de/stromversorgungen-wandmontage-4-ausgaenge). Only 9 of the columns are visible. The others are set to visible: false using columDefs and contain data (mostly only 0 (zeroes) and 1 (ones)) indicating whether a product has a certain property. Row callbacks use the data from the hidden columns to create the data shown in some of the visible columns, often in combination since some of the properties are not exclusive and should appear in the same column. From these invisible columns I also create the filter buttons above the table.
Now I'm trying to make the table responsive. In my test environment on my computer I integrated jquery 3.4.0, DataTables 1.10.18 and Foundation 6.5.1 and got the general function working. I used the last example from https://datatables.net/reference/option/responsive.details.renderer as basis. If columns get hidden due to a small viewport, the button in the first column appears and can be used to toggle the display of the data of the (now) hidden columns in a child row.
But the data shown in the child row are the raw data, not the rendered data as they would be displayed when the column is visible.
This is the table at full width: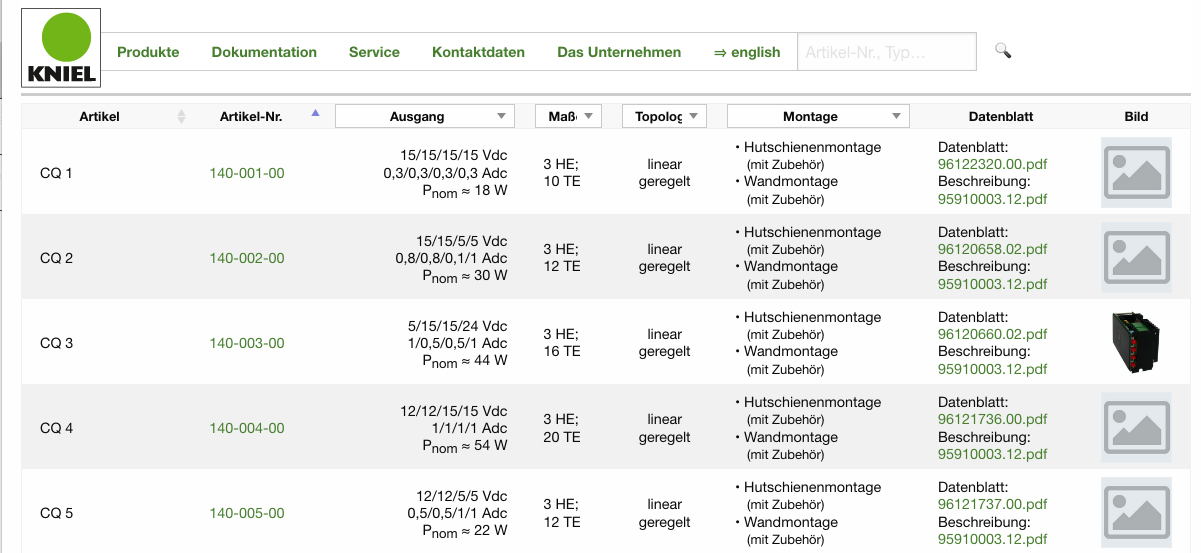 This is the table reduced to 5 columns and the details opened for the first row: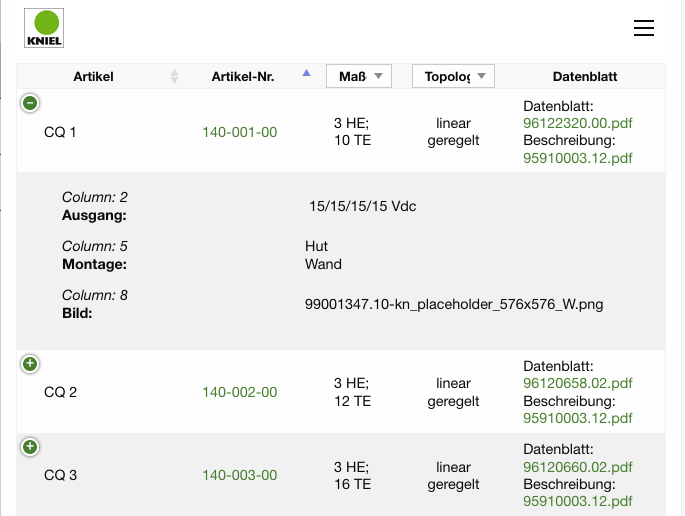 Is there a way to display the data in the same way as when the column is visible?
And is there a way to fetch the data from a column that has been made invisible with columDefs [visible: false] in the first place to include them into the child row?
Thanks for your time and your help.
Hans