Bug in latest version of responsive extension
Bug in latest version of responsive extension
rf1234
Posts: 2,627
Questions: 80
Answers: 379
Link to test case: https://datatables.net/extensions/responsive/examples/initialisation/option.html
Debugger code (debug.datatables.net):
Error messages shown:
Description of problem:
As you can see in the example when paging through the data table the child row button is no longer shown on the second page so that you can't make the child rows visible any longer. Once you change the screen size the child row buttons come back. But not with normal paging. This used to work perfectly before - but not any longer. I use the latest version of Chrome for Windows 10 and Responsive version 2.2.4.
Here is a screenshot of the first page: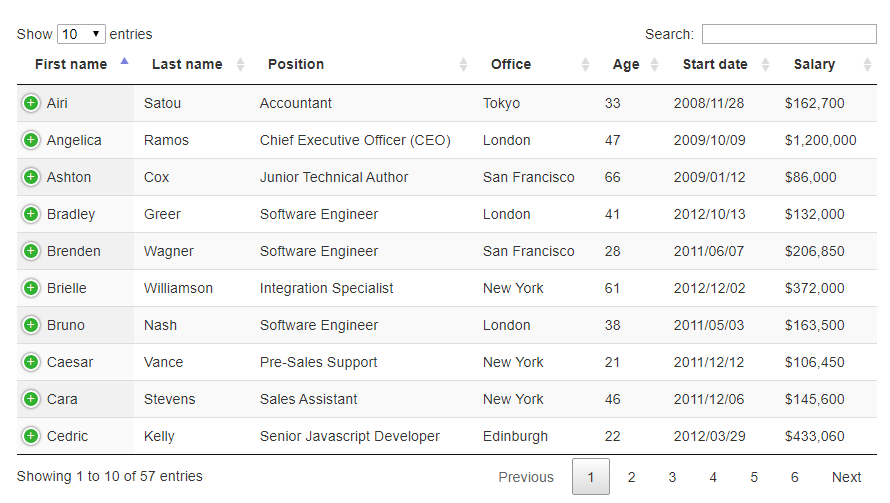 The second page looks weird: only 2 of the 10 rows have the responsive button, the rest doesn't (on my own page it is zero by the way):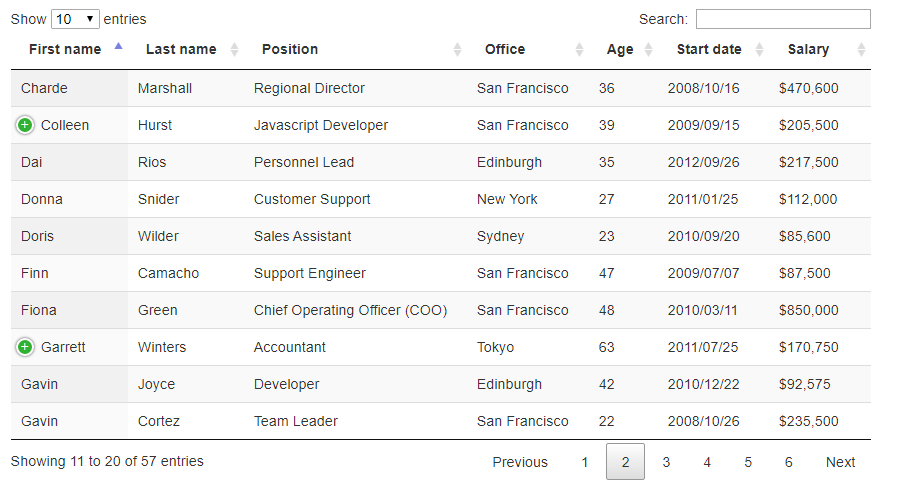 Now I resize the browser for the second page - and everything is ok again (same on my own page):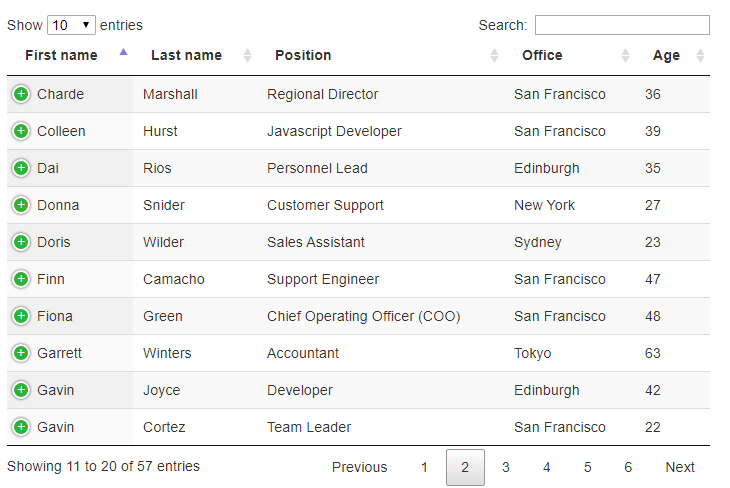 It would be great to get some kind of hot fix - otherwise I will have to move back to the previous release which means accepting the bug in responsive.hasHidden again.
Many thanks for your support!
This discussion has been closed.